Canada's Poster & Discount Sign Store
Offering 2 Major Group of Products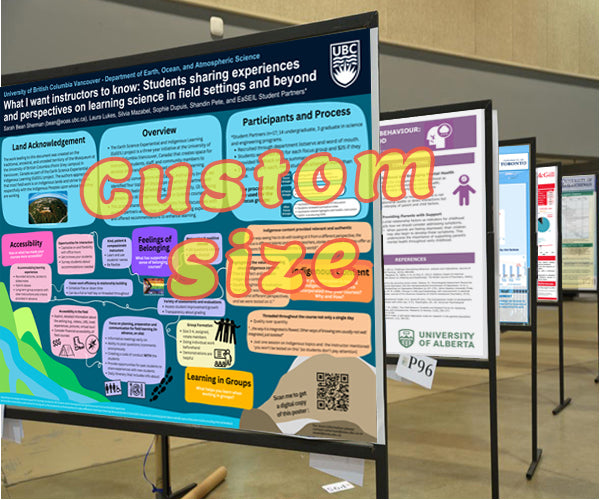 Fabric Conference Research Poster - Your best choice for Airline Travelling Poster Presenters
Cheapest in North America
Ship Everywhere in Canada & USA
Fast Ship - Arrives your office in 2-4 days
Standard & Custom Size available
Order Now
we print them in Vancouver, and ship them Canada Wide, including Major Convention Centre / Event area - Metro Vancouver, Victoria, Vancouver Island, Whistler, BC Interior, Rockies, Banff, Calgary, Edmonton, Toronto, Montreal . . .
(24/7 RUSH PRODUCTION &
Express Air Shipping Available)
Western Canada Manufacturing facilities to produce FASTER and INEXPENSIVE SIGN PRODUCTS (with Shorter Supply Chain Solutions)
Allows North American Business to order RUSH Sign Projects (for use in Western Canada) Faster and Pay Minimum Shipping Charge
Wholesale Pricing to the Public

High Shipping Cost, Supply Chain Delays, Slow Production and High Labor Cost are some of the Buzzwords used Post Covid. Our production system is designed to help minimize these headache
Most Jobs ready in 2-4 days @ discount prices, Faster Service Available

We spend years learning the trick of producing 'Fast, Cheap, Good & No Shipping Delays, 24/7 production'
It's not easy to blend these combinations - but we are probably the best in the business with the right combination mix.
After-Hour & 247 Pickup available near YVR Airport (+ Vanc. Downtown Delivery)

Pickup Centre strategic located near YVR Vancouver International Airport for Rush / Travelling Customer, easier Air Freight.

VIP RUSH & Delivery also available (subject to overtime rush charge)
order from Anywhere in Canada, EASY Pickup Centre in Metro Vancouver + Direct Ship to Canada's major Convention Centre Hubs

Designed to look after both Local & Canadian Customers. Pickup Centre (near Airport & Convenient Vancouver locations) get you to pickup your purchase EASILY, CONVENIENT and SECURE. The package will not disappear from your 'front door' Direct Ship is Via Professional Delivery Companies with tracking capabilities
Shorter Supply Chain in Western Canada - Ground Shipping to BC & Alberta is 1-2 days, (Air Freight Express also available)

West Coast Factory to service Western Canada offers SHORTER SUPPLY CHAIN and the FASTER 1-2 DAYS SHIPPING - allow us to Focus on taking care of Western Canada Customer (BC & Alberta) at cost much lower shipping cost & faster (2-4 DAYS) than ordering from East Coast (with 10-15 DAYS DELAY) and higher shipping cost.
Custom Sign Projects / Trade Printing Service
CONTACT US FOR : Special Enquiry - High Volume - Rush - Custom Projects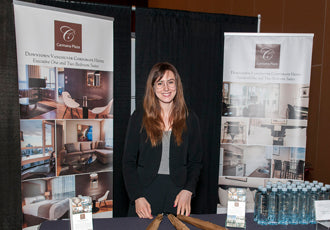 Custom Project
We do Special / VIP Projects for customers with 'OUT OF THE BOX' needs. Fill out the 'Contact Form' or 'File Upload' to reach our Customer Service Rep., who will assist you with your special needs.